U kunt uw gehuurde of gekochte Classic Foodtruck door ons laten Branden. Dit kan heel eenvoudig door middel van magneetplaten te plaatsen maar het is ook mogelijk de volledige truck te laten Carwrappen. Carwrappen is het volledig beplakken van de Foodtruck in uw huisstijl.
Carwrapping Mora vegetarische kroket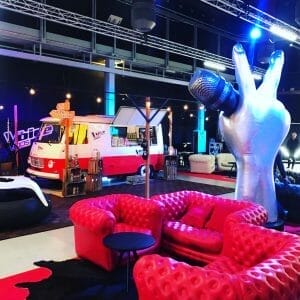 Diverse magneetplaten voor de Voice of Holland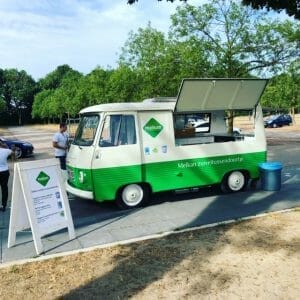 Onderzijden groen gecarwrapt en diverse magneetplaten voor Melkan
Volledige carwrap met appelboom op achter bordes voor Tessa
Carwrapping bij een van onze verhuur Foodtrucks is alleen door ons te monteren en te demonteren. Mocht u interesse hebben maken wij graag een offerte opmaat.